BOARD OF DIRECTORS: GOVERNING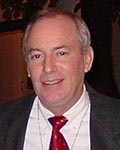 President, Michael Rushford: Michael is a lifetime resident of Sacramento, married with two children, and President of the Criminal Justice Legal Foundation (CJLF) which he helped found in 1982. CJLF is a nonprofit, public interest law organization dedicated to improving the administration of criminal justice. Over the past fifteen years the Foundation has held the best win/loss record of any public interest law organization before the United States Supreme Court.
Prior to joining the Foundation, Michael served for five years as Director of the California Chamber of Commerce Anti-Crime Department, where he raised funds and produced two award-winning statewide public service media campaigns, authored and helped gain passage of a number of legislative proposals dealing with crime, and authored the Guide to Crime Reduction which has served as a model for anti-crime programs developed in more than 200 communities across the country.

Michael's earlier employment included paid consulting and coordinating work for statewide and Northern California political campaigns, production of Sacramento's 1975 Easter Seal Telethon, and consultant to California's Lieutenant Governor in 1972. He served six years in the United States Air Force Reserve while attending the University of California.

Articles on crime and criminal law, authored by Michael, have been published in virtually every major California newspaper and legal journal and several national publications including the Congressional Record.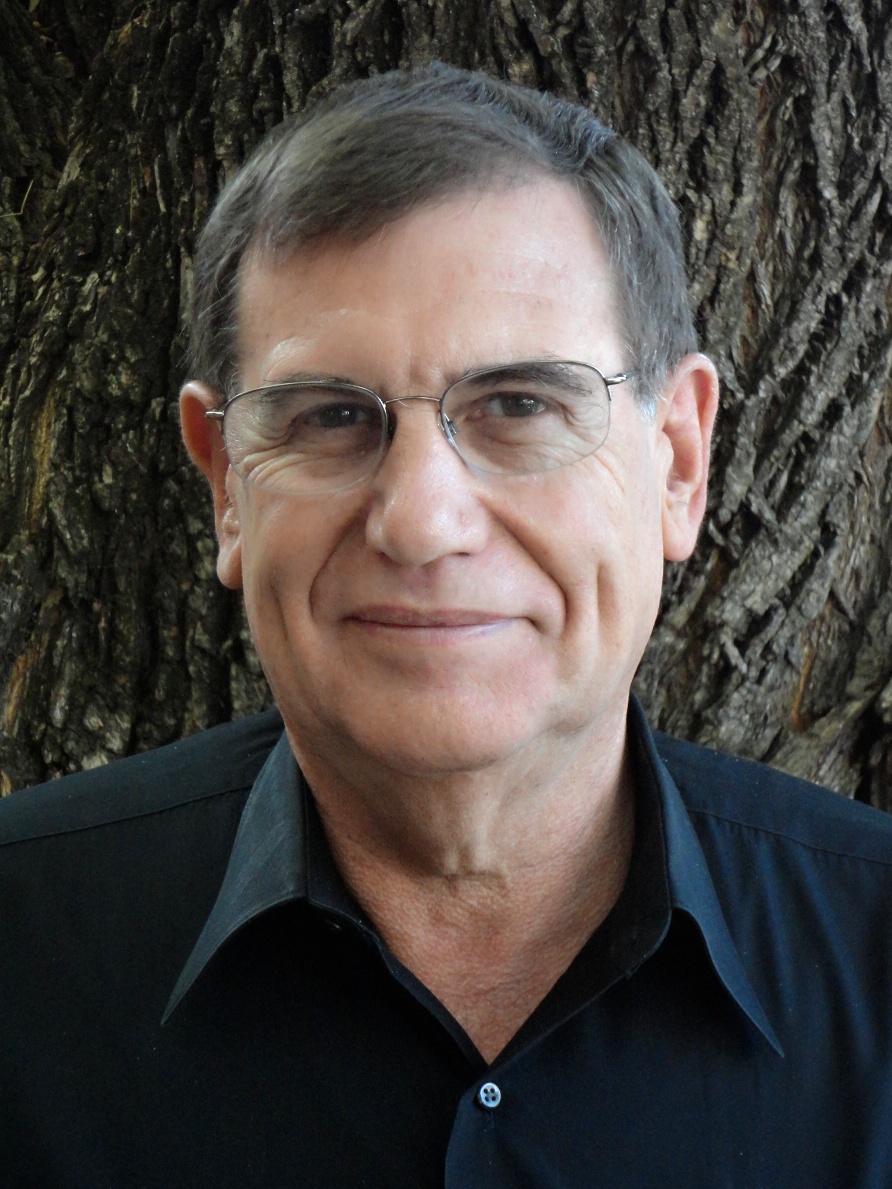 Vice-President/Secretary, Pete Bontadelli: Mr. Pete Bontadelli, Director of the Biological Resources and Permitting Group at Analytical Environmental Services, Environmental Consultants, Planners, and Engineers, is a new ARPPS Board member, serving as Vice President/Secretary and brings tremendous expertise and experience with environmental, water, and park issues to our organization.

Mr. Bontadelli has over 25 years of experience working with governmental agencies and private businesses on collaborative efforts involving environmental compliance. He also served as Director of California Department of Fish and Wildlife and before that as and Deputy Director where he supervised environmental services, budgets, and legislative matters. He served as the First Administrator of the California Office of Spill Prevention and Response where he was the State's Incident Commander on numerous oil and hazardous material spills and helped to establish the State/Federal Unified Command system to coordinate response efforts. He has served on the Pacific Fisheries Management Council addressing anadromous species issues and other marine related fisheries issues. Mr. Bontadelli served on the National Academy of Sciences Marine Board and has participated as a committee member for various reports, including those dealing with dredging impacts on endangered species and several which addressed compliance in various aspects of oil spill cleanup and prevention. He is currently a Project Director and Consultant with Analytical Environmental Services where he has been since 2005.

Mr. Bontadelli's diverse background and experience in natural resources management will provide the Society strategic and innovative approaches to preserve, protect, and strengthen the American River Parkway.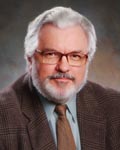 Chief Financial Officer, David H. Lukenbill: David is a Sacramento native who grew up along the Parkway and still lives near it in the Sierra Oaks neighborhood. He has an Associate of Arts degree in Criminal Justice from Sacramento City College, a Bachelor of Science degree in Organizational Behavior and a Master of Public Administration degree from the University of San Francisco. He is the President of Lukenbill & Associates, providing capacity building consulting to community organizations, and has volunteered in several capacities connected to the Parkway including, President of the American River Natural History Association, Commissioner with the Sacramento History & Science Commission, and is on the Board of Directors and the Chair of the American River Parkway Task Force of the North Sacramento Chamber of Commerce. He is the Founding President of ARPPS, and also serves as the Senior Policy Director.
ENDOWMENT ADVISORY GROUP
Chair, William Schopfer: Mr. Schopfer is President of Fund Development Associates. His extensive experience in fundraising began as a Capital campaign Director for the national financial consulting firm of Haney Associates specializing in healthcare. In his career he has raised millions for organizations nationally. He has a wide range of experience conducting major fundraising projects successfully for a highly diverse client base.

Mr. Schopfer later joined Mercy Foundation directing all fundraising activity for a multi-hospital system. He left Mercy after seven years and co-founded Fund Development Associates, Inc.

Mr. Schopfer brings experience fundraising management with a wide range of clients from healthcare and education, to the arts and children's causes. He is a certified Fund Raising Executive (CFRE) and was named outstanding Fund Raising Executive of the year by California's Capital Chapter of the Association of Fundraising Professionals (AFP).

He served on the AFP National Board of Directors, served two terms on its National Certification Board and is Past President of California's Capital Chapter.
He is active in many civic and community organizations including a founding member of the Board of Directors of the Nonprofit Resource center and current member of its faculty, and Past President of the Heart Research Foundation Board. He is also active in the Arts and Business Council.

AMERICAN RIVER PARKWAY
SLOBE ADVOCATE AWARD RECIPIENTS
2004: Robert J. Slobe: Robert (Bob) J. Slobe is very active in the community, was instrumental in the founding of the Sacramento Valley Open Space Conservancy, serves on the board of the North Sacramento Chamber of Commerce, and has served on the board of the Crocker Art Museum and the California State Railroad Museum. Bob is president of the North Sacramento Land Company, a storied company founded by his family, and deeply rooted in the history of the Sacramento region, and the American River Parkway.

Bob's family agreed to sell Sacramento County the first 400 acres that began the American River Parkway, with the understanding that the county would provide the kind of stewardship that marked his family's ownership of the land.

Unfortunately, as time went on, it became apparent that responsible stewardship was not to be. The problems in the North Sacramento Parkway, as a result of illegal camping, has become a major public safety issue, a source of wide-spread pollution and habitat destruction, that has driven the public away from the legitimate usage which was its promised heritage. After realizing Sacramento County Parks was unable or unwilling to stop this wide-spread devastation in North Sacramento, instead choosing to focus its resources upriver, Bob has become a committed, determined, and extremely effective advocate for the North Sacramento Parkway. It was his passionate advocacy, often vocal and justifiably indignant, that finally embarrassed and ultimately forced Sacramento County Parks to begin enforcing the laws against illegal camping.

Bob is an advocate in the best sense of the word, and his family name will grace the award in future years. The American River Parkway Preservation Society's Slobe Parkway Advocate Award will be given to individuals who bring the level of passion and commitment that Bob Slobe exemplifies to public parkway advocacy.


2005: Franklin Burris: Over the past few years, as the President of the North Sacramento Chamber of Commerce, Franklin has been a eloquent, committed, and leading community voice advocating for the Parkway.

Franklin Burris brings sixteen years of experience from both the private and public sector in the areas of public policy, community capacity building, real estate and economic development. He is also brings a commitment to community and non-profit volunteerism, often putting service above self.

Politically, Franklin has always been involved at the grass roots level starting with his election as student Mayor in High School. He has worked for the California State Student Association, (then) Assembly Speaker Pro Tem Jack O'Connell, and ran the office of former Sacramento City Councilmember Rob Kerth. With political training by Gail Kaufman and Assembly Majority Services, he has worked on numerous campaigns, most recently helping Roberta MacGlashan win her bid for Sacramento County Supervisor.

Many know of Franklin's skills as a graphic designer, his undergraduate degree is in Art and Corporate Communications. He has done design work (much of it donated) for over 40 campaigns ranging from local School Board candidates to Kathleen Brown for Governor. His current design work can be seen in the North Sacramento Chamber's materials and in his children's birthday party invitations.

After spending 1990's in politics and public policy arenas, Mr. Burris entered the private sector in late 2000 to work for Taylor Properties Development Co., a local family owned company that develops shopping centers and retail projects in the greater Sacramento Region. Franklin is responsible for project management, government relations, marketing aerials for projects, and industry and community relations.

His practical knowledge of process, community needs, and valuable policy experience has been a good fit for Taylor. Working on projects from Antioch to Rocklin and Galt to Lincoln, he has successfully expedited the completion of over $200 million in development projects in Northern California.

He is a Past President of the Point West Area Transportation Management Association, former founding member of the Robla Community Association, and former Chair of the Sacramento Area Council of the Building Industry Association of Superior California.
Currently serves as President of the North Sacramento Chamber of Commerce, Chairman of the Yankee Hill Homeowners Association, Vice Chairman of the Stockton Boulevard Partnership, as well as a Boardmember of the Point West Transportation Management Association and the Uptown Community Development Corporation.

He is a member of the Building Industry Association of Superior California, the Placer County Board of Realtors, the Capitol Region Coalition of Chamber Leadership, the Sacramento Metropolitan Chamber of Commerce, the Urban Land Institute, and a business member of the Sacramento County Transportation and Air Quality Collaborative.
Mr. Burris received his Bachelor Degree in Corporate Design and a minor in Public Administration from California Polytechnic State University, San Luis Obispo, and a Masters of Public Administration and Certificate in Local Agency Finance from the University of Southern California (USC). He holds a certificate in Campaign Management from UC Davis Extension and is also licensed by the California Department of Real Estate. He is a native of Sacramento, and he and his wife Dena, and their sons Bradon and Landon, reside in Rocklin, CA.

2006: Mary E. Tappel: Over the past several years, in many capacities, most recently as the organizer of the lower American River Parkway* River Keepers, Mary has been a dedicated, deeply committed, and leading community voice advocating for the lower Parkway.
Mary is an environmentally-knowledgeable Parkway user and environmental activist who lives close to the lower Parkway. She has been very active in Sacramento's Creek Week**, for nearly 20 years now, having led and organized creek, river, and neighborhood clean ups throughout North Sacramento for the past 15 years. For the past 5-7 years, she has led many of the most popular Creek Week field trips, the local evening beaver walks.
Mary works for the State Water Board as an Environmental Scientist, where she has worked with Adrian Perez, one of our State's Environmental Justice leaders, for over 20 years. She also maintains some of the Water Board's public outreach websites, which promote public engagement in watershed cleanup and restoration. She has completed some five years of contractual work for SAFCA, protecting the lower Parkway's extensive native riparian restoration plantings from both excessive beaver pruning and destructive human vandalism, developing new low cost ecological methods along the way. She has always maintained a strong environmental and social justice perspective in all her work.
Mary continues her dedicated advocacy for the Parkway, often appearing in front of the Sacramento City Council and Sacramento County Board of Supervisors to press for more effective and affordable public safety and maintenance to keep the Lower Reach area of the Parkway safe and clean.
Mary backs up her public requests by getting out on the Parkway regularly, focusing, with many others from all walks of life, on organizing volunteer efforts initially to keep one area near the Rusty Duck clean and safe, and then expanding outwards from this area as the success of the effort has allowed. Mary is doing the absolutely vital work of coordinating volunteers from all walks of life in now successfully protecting the public against Parkway crime in the area formerly having the dubious distinction of being the most dangerous in the Parkway.
Mary works continually to involve all of the stakeholders in the process of dealing compassionately with illegal campers and others who are responsible for causing and/or sustaining public safety and/or environmental problems in the Parkway, while insisting on the primacy of equal public safety for everyone, and environmental and social justice for everyone.
Mary is currently working with the largest local homeless support organization, Loaves and Fishes, other Parkway organizations, a wide range of area neighborhood and conservation groups, Sacramento County Park Rangers, the Sacramento City Police Department, Sacramento County Sheriff's deputies working in the Parkway, the City of Sacramento Department of Utilities Stormwater Management Program Community Action grants, and the North Sacramento Chamber of Commerce, where she is a member of the American River Parkway Task Force.
Mary is an excellent example of the type of committed advocacy the Slobe Parkway Advocate Award was created to recognize, and it is our honor and pleasure to be able to present it to her.
*Meaning the Lower American River Parkway from the CalExpo/Bushy Lake area and Paradise Beach/River Park neighborhood downstream to the confluence with the Sacramento River
**Sponsored and organized by the Sacramento Urban Creeks Council

2007: Dave Lydick: Dave—with a degree in Recreation Administration from CSU Chico and married for 26 years with a 22 year old son—has been working in the parks field since 1975 and for Sacramento County Parks since 1979. He began as a Park Ranger and was promoted to Chief Ranger in 2002, and in 2006 became the Deputy Director for the American River Parkway & Regional Parks Division.

Dave has always provided a supportive and honest voice to the many citizens and community organizations whose work involves looking out for the Parkway and has been a dedicated public servant advocating for the Parkway.

His integrity and concern for the Parkway have been evident in the lengths to which he consistently makes himself available to respond to community concerns, present a voice during community meetings, and deal with the complicated issues involving public safety on the Parkway.

The morass of interests and issues surrounding the illegal camping on the Lower Reach of the Parkway has been one area where his tact, diplomacy, kindness, and integrity have endeared him to all sides of the ongoing discussions.

His deep support for the recreational treasures of the Parkway and ensuring the safety of the community fortunate to enjoy them is well-known and deeply appreciated.

Public service, in its highest calling, is the clearest form of advocacy, and it is our pleasure to honor the public leadership and integrity of Dave Lydick by presenting him with the 2007 Slobe Parkway Advocate Award.

2008: Rob Kerth: Rob's ties to North Sacramento and the adjacent area of the Parkway are directly related to his concerns and outstanding work over the years to ensure the community he grew up in was able to recapture the sense of community he remembers as a youth.

The Kerth family's roots run deep in North Sacramento. Rob's grandfather, William Kerth Sr. founded the iconic North Sacramento business, the Iceland Ice Rink, in 1940 after many years delivering ice on Del Paso Blvd.

Returning from Stanford after receiving his Masters degree in Mechanical Engineering, Rob saw that the community had begun its slow slide downward, and determined to do something about that he entered politics and was elected for two terms to the City council.

The major issue related to the Parkway and North Sacramento has been the emergence of the area as a site of large-scale illegal camping by the homeless, which has led to increased crime in the area, and the inability of the families of North Sacramento to safely enjoy their part of the Parkway.

As a spokesperson for the area, and in leadership roles with the North Sacramento Chamber of Commerce, Rob has spoken out consistently about the illegal camping on the Parkway and the negative impact it has had on the community of North Sacramento.

Working with past recipients of the Parkway Advocate Award, Rob has maintained his leadership role to protect the Parkway and his community, which surrounds one of the Parkway's most beautiful and historic areas.

2011: Phil Serna: Phil is the Sacramento County Supervisor for District 1, elected with over 70% of the vote in his first elected office. District 1 is the site of the most impacted area of the Parkway from illegal camping by the homeless, which for the past 25 years has caused great environmental destruction, a drastic lowering of public safety, and the virtual holding hostage of the residents of the adjacent neighborhoods to safely use their part of the Parkway. Supervisor Serna has taken a clear stand to protect the Parkway from the corrosive impact of illegal camping while retaining a compassionate stand to help the homeless. His voluntary charitable experience, as a member of the board of directors of Cottage Housing, which provides a clean and sober environment–enforced through drug testing–in the residential housing complexes it operates, amplifies his commitment.

In a February 23, 2011 article in the Sacramento Bee, Viewpoints: Comprehensive view needed to deal with homeless, parkway about the Parkway and the illegal camping, he wrote:

"Much has been reported in recent days regarding the situation along the lower reach of the American River Parkway. Unfortunately, there's been a predictable attempt by some to hijack public attention to narrowly advocate their cause instead of acknowledging the complexities of the situation.

"Dealing with those complexities and seeking solutions is the responsibility of your local elected officials. As one of them, I've made every effort during the past three weeks to thoughtfully and compassionately address the issue of illegal camping, public safety, environmental impact and homelessness. Admittedly, it is not an easy thing to do 50 days into the job.

"Parkway users deserve a safe, clean environment free from harassment or other personal threat. They should not feel compelled to avoid the parkway for fear of their own safety, which is what a number of constituents have conveyed to my office in recent weeks. They deserve better; we all deserve better.

"The American River Parkway offers one of the best recreational opportunities anywhere in the country, but it will be enjoyed only if it is safe. To that end, local law enforcement, including Sacramento County park rangers, have established added presence along the lower reach of the parkway to enhance public safety and to encourage parkway users to return.

"Let's also remember that the parkway itself is a "constituent" here. Illegal camping has produced tons of trash and debris, some of which is hazardous biological waste. Illegal campgrounds, large and small, "self-governed" or not, contribute to this problem. Along the American River Parkway, refuse has collected in makeshift dumps, and what doesn't remain in these derelict collection sites oftentimes is spread by the wind, is scavenged by animals or ends up pooled along the riverbanks."
2012 Marcos Breton: Marcos is a columnist for the Sacramento Bee whose stunning and eloquent series of columns helped generate the most serious response yet by Sacramento County to the long-term and wide-spread illegal camping by the homeless in the North Sacramento area of the American River Parkway.

Here is a sampling:
"As you walk along trails meant for hiking and horseback riding, you see tents on one side and toilets the other. What kind of toilets? The kind you find in nature: People relieve themselves on the ground and leave scattered pieces of toilet paper in piles When that smell hits you, it only punctuates an unsafe feeling as you go deeper into the parkway."
–Marcos Breton: "Stench of hypocrisy surrounds homeless issue in Sacramento" Sacramento Bee, September 9, 2012.
"The American River Parkway is a jewel being decimated because it is – by virtue of politics and political correctness – the hub of homelessness in Sacramento."
–Marcos Breton: "Homeless Hub is Destroying the American River Parkway" Sacramento Bee, September 16, 2012.
"Beginning today, Sacramento County authorities will begin taking several significant steps aimed at saving the American River Parkway from environmental harm caused by illegal camping. Large swaths of Sacramento's gorgeous urban park have been degraded by human waste, fires and enough debris for 2,000 volunteers to collect 14,000 pounds of garbage over the weekend. Today, teams of park rangers and sheriff's deputies will begin enforcing a dusk-to-dawn closure of the parkway with a goal of preventing people from camping there overnight."
–Marcos Breton: "Enforce illegal camping laws to protect the parkway" Sacramento Bee, September 19, 2012.
Postscript

These seven awards, from 2004 through 2008 and for 2011 and 2012 are possibly—though we hope not—the last we will award.

Finding people willing to advocate for the Parkway from the perspective of the tragedy that is occurring in the North Sacramento area of the Parkway on account of the illegal camping by the homeless and the related crime and environmental degradation--which is a central unresolved issue threatening the Parkway--is very difficult.